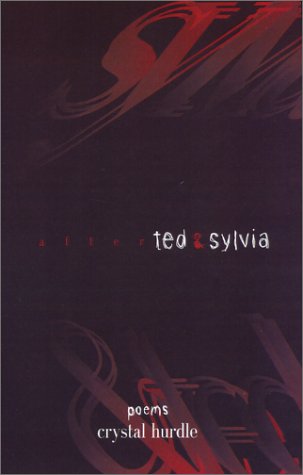 After Ted & Sylvia
Purchase
(2003)
One of the greatest mad, sad literary love affairs of the twentieth century was that between poets Sylvia Plath and Ted Hughes. In her collection of poems, Hurdle adapts her own research on their lives to explore the love and loss in this relationship of poetic collaboration and rivalry, which lasts, in Hurdle's recreation, even after Plath's suicide in 1963 and Hughes' death in 1998. At points, the poet-narrator forms a literary ménage à trois with the two poets as she struggles obsessively to understand their own lives as individual artists and their love-torn relationship.

In the final sections, the envious poet-narrator loses her privileged place as the lover of both Ted and Sylvia. Other voices, including those of family members, a late night talk show host, a holocaust survivor, and literary critics, address Plath, whose poetry has now entered the wider public domain. For the reader, there is the great joy of finding familiar images from both Plath and Hughes, but images that echo with a new resonance:


The clock ticks.
Outside no star shines
And the thought-fox screams its abandonment
as it circles
three-legged and bloody
in the snow.
"Crystal Hurdle has spent years passionately searching for Sylvia Plath and rescuing her from the suppression and distortion of her life and works by others. Hurdle approaches Plath through many perspectives, several voices, and an array of moods. The result is a credible and deeply moving presentation of 'the heart's shivered core.' This is a book to treasure and reread many times."


"In this book of linked poems, Crystal Hurdle channels the many voices that comprise the hardest, brightest stars in the constellation of Sylvia Plath's life. This is an accomplished first book that combines scholarly and poetic responses to Sylvia Plath's life and work."


---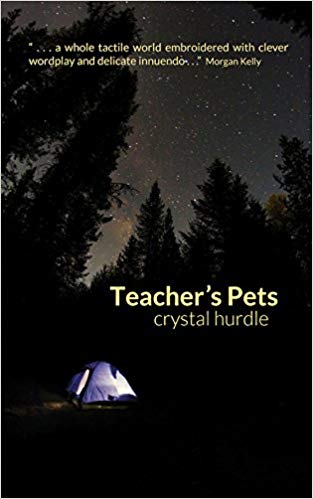 Teacher's Pets
Purchase
(2014)
Thought provoking, sexy, edgy, and affecting, Teacher's Pets explores what happens along the line that should not be crossed. Join a group of Venturers, a Wilderness Training school group, on their treks into the great outdoors of supernatural British Columbia and the mysteries of love and loss. Told in a series of free-verse poems from a lively crew of characters, interspersed with student assignments and the comments on them, discussions in and out of the classroom, journal entries, report cards, lists, and horoscopes, this book will engage both older teens and adults readers alike.
"Fearless and bold, Crystal Hurdle's witty, multivocal novel in verse reads like a cross between Judy Blume and Into the Wild, with a dash of Gilbert and Sullivan thrown in."


"The collection reads like a play, resonates like poetry, and is as absorbing as a novel."


"Unwavering and unsettling, these poems sometimes lift towards the lyrical, but just as often glory in the gutter. Always aware of the ambiguity, Hurdle creates a kind of music, wrung with care, from loves at once ordinary, but in their telling, something more."


"This poetry is a mash-up of Vladimir Nabokov's Lolita and and Peggy Atwood's Journals of Susanna Moodie… Hurdle knows her stuff. Teacher's Pets is a Grade A accomplishment."


---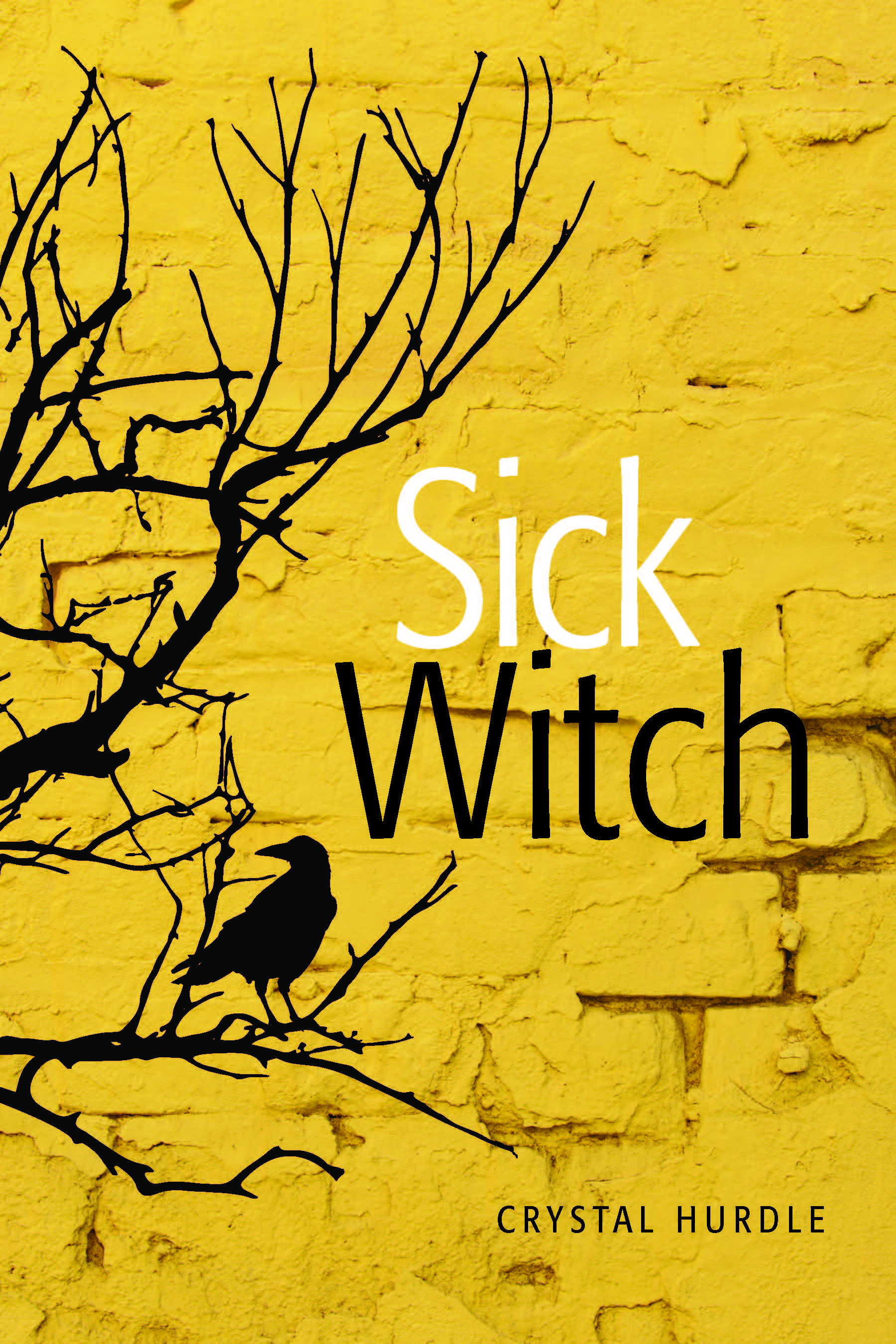 Sick Witch
(Available May 2020)
"I'm going to get you, my pretty!" The enigmatic Sick Witch lures the narrator on a metaphoric/literal vision quest through the hallucinatory terrain of undiagnosed and undiagnosable medical disorders in poems that playfully explore connections between physical and mental illness. Compelling "fever dreams" tackle disorders, from allergy to somnambulism, from retinal detachment to schizophrenia, from avian flu to ALS, beyond the insular country of the sickbed. Allusion becomes illusion in the blink of an eye, both in the sharp images and also with insight, revelation, confusion and fear, with a supposed control that advances then recedes then does it again and again. Here are tales both grim and Grimm, complemented by "lessons" from other patients, and leavened through a series of Letters to an Insurance Adjuster, who may or may not be a good wizard. Disquieting images from myth and pop culture compel the reader to join in the dance down the yellow brick road. X may mark the spot, but is it malignant? Or does it lead to Health?


"In the era of AIDS, SARS, now Corona virus, Sick Witch is by twist and turn a harrowing journey through multiple and chronic afflictions, at one moment sad, funny and deeply ironic. Interrupted only by acerbic responses to the 'Oz' of the health insurance bureaucracy, Hurdle's vision is sweeping, nay 'soaring' in its use of familiar literary and Hollywood icons and narratives to bridge the narrator's rich, inner landscape while conveying the daily experience of a body ill-adapted to our environment."


"The wicked witch of The Wizard of Oz is central: she is sickness personified, a "ravaged queen" whose "green face sours into a kiss." Like Susan Sontag in Illness as Metaphor, Hurdle shows illness to be another kingdom (or queendom) where one both is and is not oneself, a paranoid land of doppelgängers, squatters, and "evil sister twins." But in moments of recovery, the wicked witch back in her crystal ball, the speaker finds herself again in a "benign," "sweeter" world."


A preview of Sick Witch, coming soon.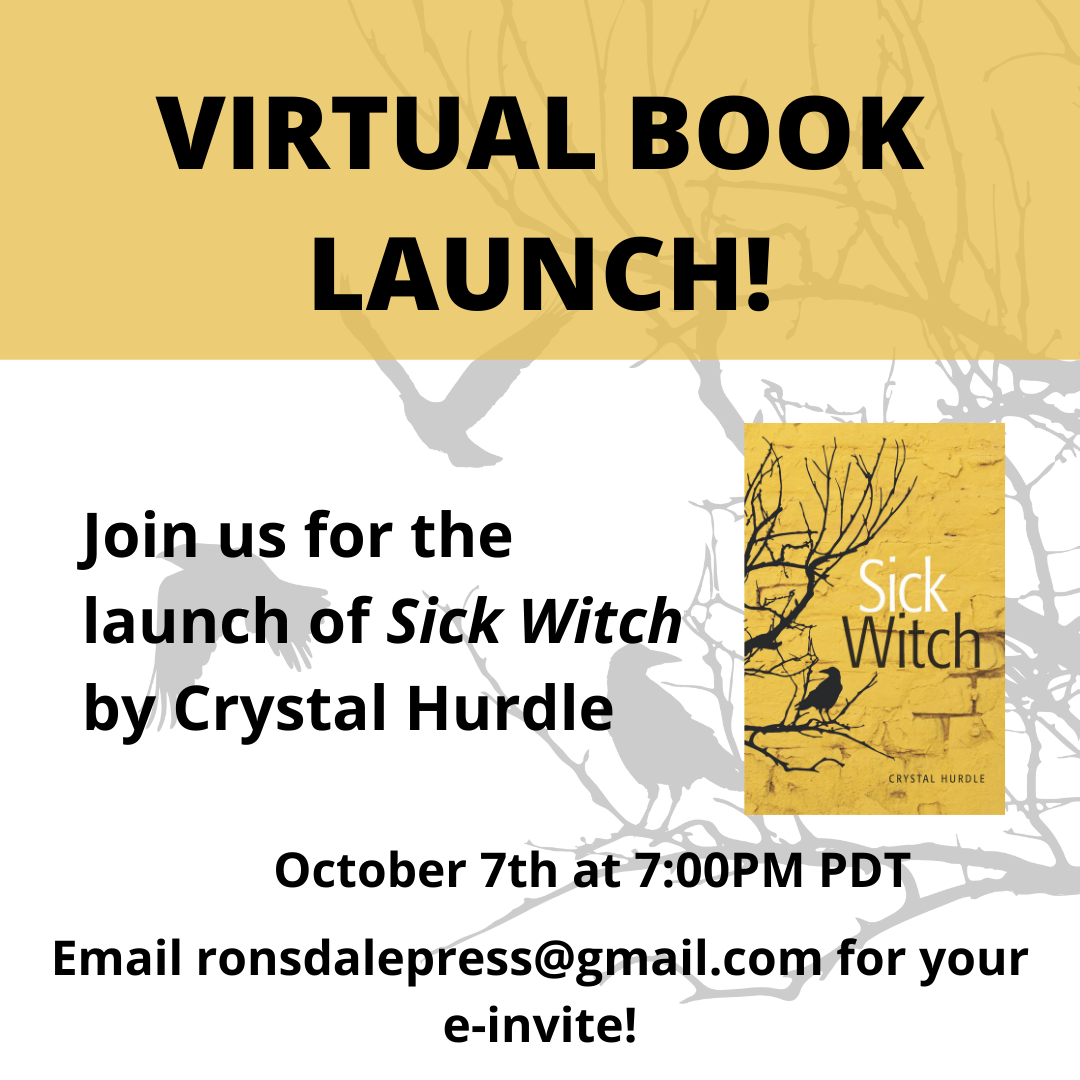 ---
Other Publications
See other published work by Crystal below.