Crystal Hurdle
Writer, Educator, Artist
---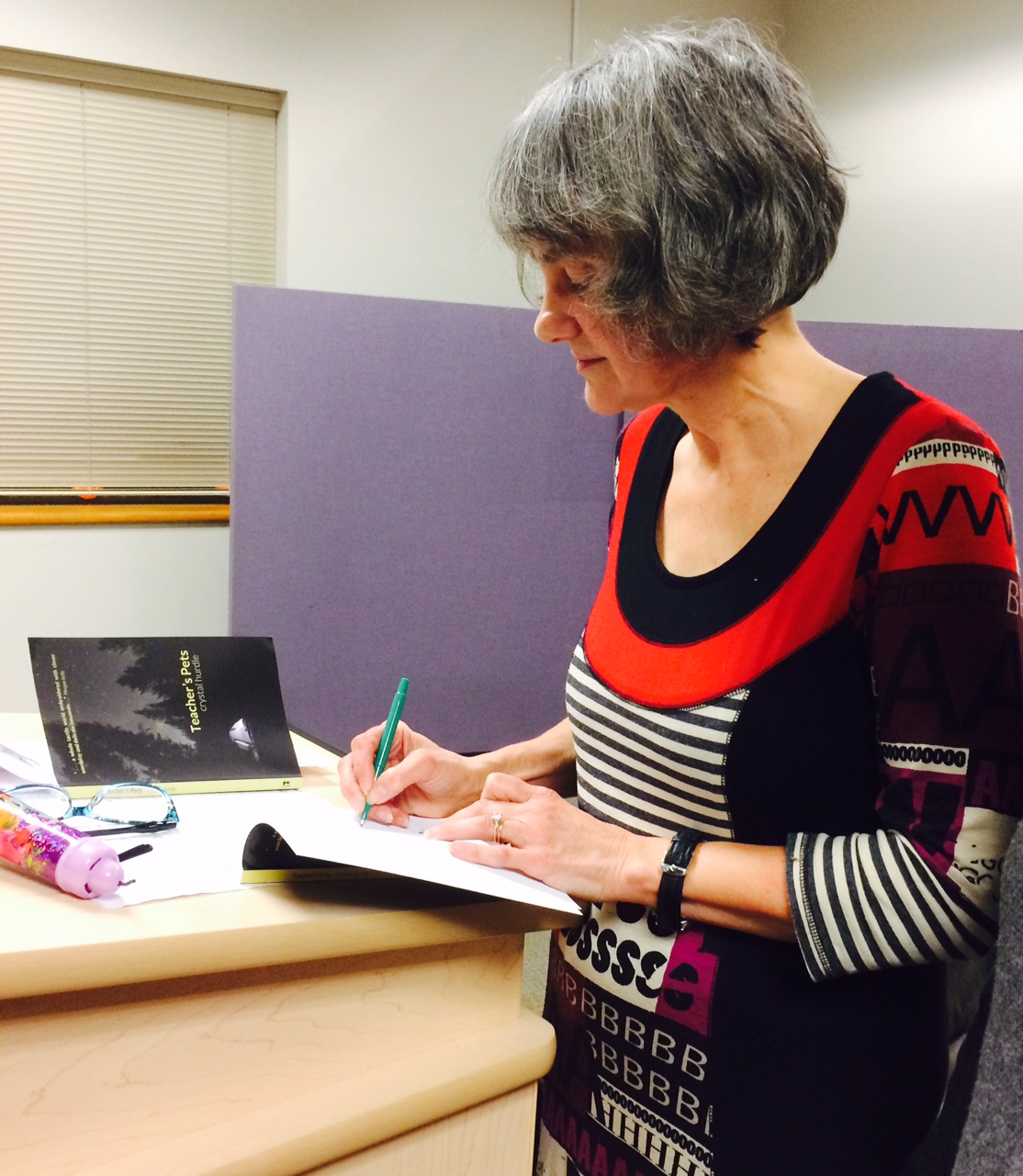 Recovering instructor Crystal Hurdle, after teaching English and Creative Writing at Capilano University (North Vancouver) for 35 years, is reinventing herself in retirement by practicing yoga (wimpily), cycling, jogging (badly—cyclists can pass her), weaving, and quilting. After decades of attending beginners dance classes, she'd like to move up to intermediate but doubts such will happen in this lifetime.
A self-confessed Plath and Hughes addict, she developed and taught two courses (creative writing and literature) in which their work figured prominently. Sick Witch (2020) and After Ted & Sylvia (2003) were published by Ronsdale Press. Teacher's Pets, a teen novel in verse, was published by Tightrope Books in 2014, and is part of the 2020 North Shore Authors' Collection in the public library system. Her work, poetry and prose, has been published nationally and internationally.
---
Teaching Interests
I love to teach inductively, pulling from students delights that they already know. I've taught teachers, engineers and engineering students, writers, English for Academic Purposes (EAP) students. I've used collaborative learning/writing in many forms. I fell in love with American poet Sylvia Plath in a Freshman Literature course. On smeary mimeograph paper were "Lady Lazarus" and "Tulips." 'Who is this woman?' I asked then and have attempted to answer ever since. Seeing Ted Hughes at a rare reading in Vancouver, BC in the early nineties, I became increasingly fascinated about the pair. In my students, I encourage the passion and curiousity that I felt as a student and continue to feel.